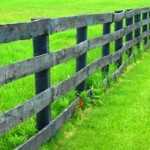 Hi friends and followers, today I want to tell you about a new chapter in my life:
I am changing jobs once again.
I never expected to be writing this only a year and a half after joining Navantis and his was one of the toughest choices I've made in my professional career: I have really loved working at Navantis. The team and leadership are people whom I hope will remain friends long after this change. The company is doing really well (Microsoft's Canadian Partner of the Year) and growing rapidly.
When I was contacted about a potential new position, I responded the same way that I have done a hundred times over the past year: "No thanks, happy where I am" (or, if they are just spamming me without even checking what I do, I'd just delete them).
But this time it was different, and I listned to this call: I had always wondered about working for one of the 'big guys' (like Deloitte, or Accenture) and this was a chance for a piece of that.
So, in August, I'll be joining Avanade. Avanade is the worlds largest global Microsoft Partner, 20% owned by Microsoft and 80% owned by Accenture. They have 15,000 employees world-wide and I'll be joining as "Director, Collaboration Solutions" in the Toronto office.
My new position allows me to continue my SharePoint Community involvement, so you'll still see me at TSPUG, TSPBUG, as well as speaking at conferences and SharePoint Saturdays (currently on the schedule for 2012: SharePoint Saturday Ozarks and SHARE2012 in Melbourne Australia).
I'm very much looking forward to my new challenges at Avanade, and to continuing to learn about the incredibly deep product that is SharePoint, and then applying my knowledge to building great solutions for my clients.
Thanks, Ruven